Dietary supplements


Tinospora cordifolia is a popular immunity booster in Ayurveda. It is a miracle herb and adaptogen having a number of benefits ranging from diabetes, high cholesterol, allergic rhinitis (hay fever), upset stomach, gout, lymphoma and other cancers, rheumatoid arthritis (RA), hepatitis, peptic ulcer disease (PUD), fever, gonorrhea, syphilis, and in cognition. Though the extracts with 2.5% bitters are known, TinoVIN is standardised for 5 to 10% Bitters with high glycoside content. A dosage of 150-200 mg per day may support to increase the immunity levels and support overall health.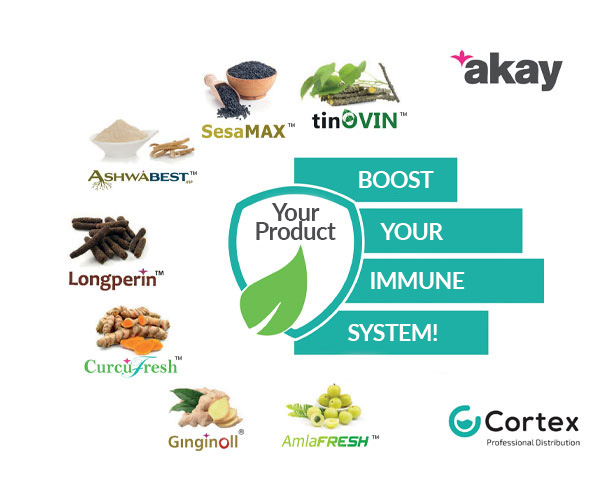 HOW TO BOOST IMMUNITY NATURALLY…?

AKAY has adopted the most common immunity herbals in Ayurveda and developed 'Value-added Uniquely Standardized Extracts' (V-USE extractsTM) employing the patented NUTRISPICE® process to secure the bioactive principles in a BIO-EFFICIENT manner suitable for the 3D-printing of food/beverages and Capsules/tablets.
NATURAL, TASTY, SAFE, COST-EFFECTIVE & REGULATION-FRIENDLY…!
Cortex Chemicals – exclusive distributor of Akay plant extracts in Europe!
Specification
CAS number

90131-61-6

Einecs number

290-373-8