Dietary supplements


Longperin is one of the best long pepper extracts available in the market. It has 10% of piperine content and is made with an ethanol/water process. A 50 to 100 mg of longperin along with others such as CurcuFRESH or AmlaFRESH or TINOVIN, ASWA-BEST etc will help to increase the bioavailability and for detoxification in order to recondition the body for better fight against the pathogens. It is known to be useful for improving upper respiratory ailments, reducing fever, common cold and flu and also helps obesity.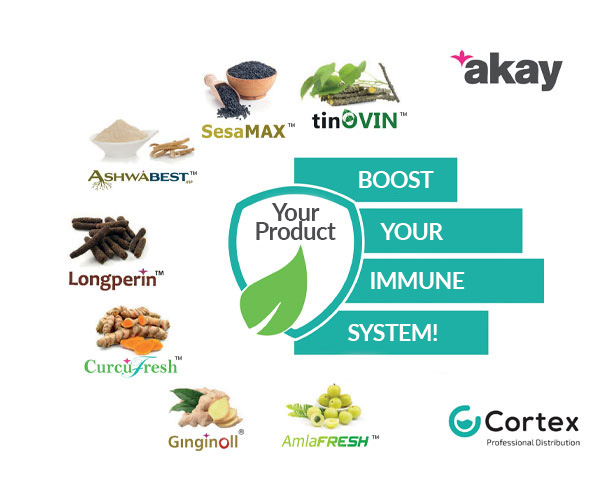 HOW TO BOOST IMMUNITY NATURALLY…?

AKAY has adopted the most common immunity herbals in Ayurveda and developed 'Value-added Uniquely Standardized Extracts' (V-USE extractsTM) employing the patented NUTRISPICE® process to secure the bioactive principles in a BIO-EFFICIENT manner suitable for the 3D-printing of food/beverages and Capsules/tablets.
NATURAL, TASTY, SAFE, COST-EFFECTIVE & REGULATION-FRIENDLY…!
Cortex Chemicals – exclusive distributor of Akay plant extracts in Europe!
Specification
CAS number

90082-60-3

Einecs number

290-150-5