Dietary supplements


Amla is known as the superfruit of India with very high antioxidant and immunomodulatory effects. Consumption of Fresh amla or its juice along with or without fresh turmeric has been widely practiced to modulate healthy metabolism and for sugar management. It is popular for blood sugar management, blood lipid management and also for Triglycerides lowering. It supports to fight against metabolic disorders. AmlaFRESH is a proprietary process based development of powder form from FRESH AMLA.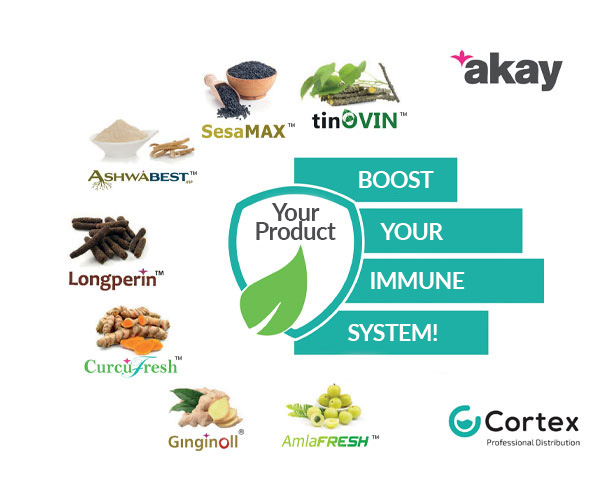 HOW TO BOOST IMMUNITY NATURALLY…?

AKAY has adopted the most common immunity herbals in Ayurveda and developed 'Value-added Uniquely Standardized Extracts' (V-USE extractsTM) employing the patented NUTRISPICE® process to secure the bioactive principles in a BIO-EFFICIENT manner suitable for the 3D-printing of food/beverages and Capsules/tablets.
NATURAL, TASTY, SAFE, COST-EFFECTIVE & REGULATION-FRIENDLY…!
Cortex Chemicals – exclusive distributor of Akay plant extracts in Europe!
Specification
CAS number

90028-28-7

Einecs number

289-817-3