International conference "New Trends in the Food Supplement Industry"
On November 22nd, a conference organized by Cortex Chemicals will be held in the lovely Krynica Zdrój. The event will bring together representatives of companies which utilise food supplements and additives.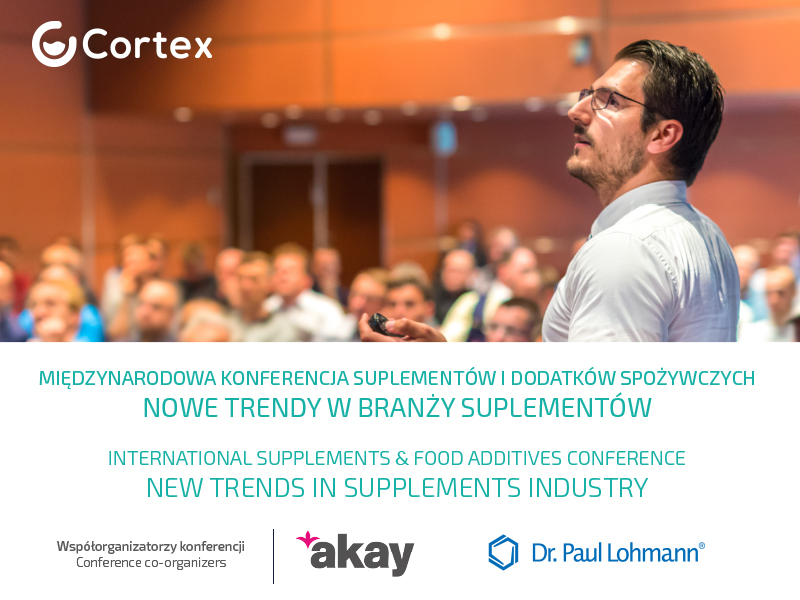 The speakers will include representatives of manufacturers such as: Akay from India or Dr. Paul Lohmann®. The topics discussed during the event provide a considerable amount of knowledge regarding the novelties and trends in the industry and specialist products conquering global markets.
The conference is organized by Cortex Chemicals | Professional Distribution.