Plastpol International Trade Fair!
XXIII International Trade Fair for Plastics and Rubber Processing PLASTPOL will be held on 28-31 May in Kielce.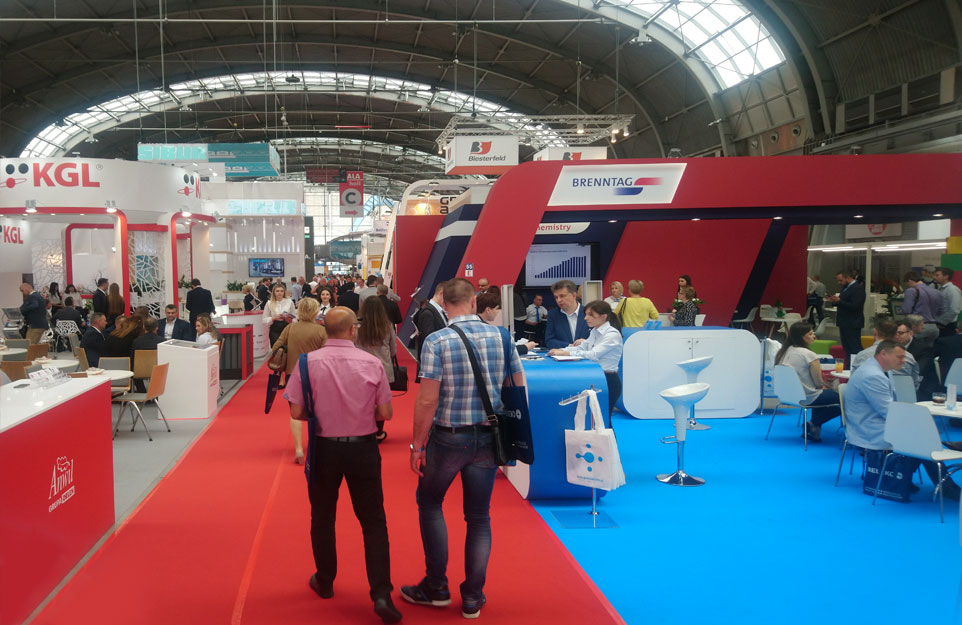 This is one of the key industry events in Poland. The previous edition attracted over 19 thousand visitors. Cortex Chemicals will once again present its offer among many other international exhibitors.
This year, our stand will provide an opportunity to hold a discussion with our sales partners, including among others: Asúa and SIBUR. Representatives of both companies will attend the trade fair.
Asúa is Spain's largest producer of PVC processing additives, with 60 years of experience in the segment. It offers stabilizers, one-packs and lubricants for PVC and rubber.
SIBUR is a well-established Russian company, specializing in manufacturing, among others, plasticisers for plastics. Cortex Chemicals is a Polish distributor of plasticisers manufactured by Sibur, in particular DOTP (dioctyl terephthalate).
For detailed information regarding products and applications, please visit our stand B-37 at the Trade Fair in Kielce. PLASTPOL serves as a comprehensive presentation of the leaders of Polish and foreign plastics processing market. Cortex Chemicals – a professional distributor – has been intensively developing that particular segment for multiple years. Together with our partners, we would like to invite you to visit our booth.
Asúa to największy hiszpański producent dodatków do przetwórstwa PVC, z 60-letnim doświadczeniem w segmencie. W swojej ofercie posiada stabilizatory, one-packi i smary do PVC, gum i kauczuków.
SIBUR to uznana rosyjska firma, która jest producentem m.in. plastyfikatorów do tworzyw sztucznych. Cortex Chemicals jest dystrybutorem plastyfikatorów, a w szczególności DOTP (tereftalanu dwuoktylu) firmy Sibur na Polskę.
Po szczegółowe informacje na temat produktów i zastosowań zapraszamy na nasze stoisko B-37. na Targach w Kielcach. PLASTPOL, to kompleksowa prezentacja liderów polskiego i zagranicznego rynku przetwórstwa tworzyw sztucznych. Profesjonalny dystrubutor, firma Cortex Chemicals, od kilka lat intensywnie rozwija ten segment, dlatego wraz z naszymi partnerami serdecznie zapraszamy na nasze stoisko.